This help topic applies only to Backup4all. If you don't have it yet, you must download it first.
Download now
Buy licenses
We strive to keep our help as accurate as possible. If you notice any inconsistencies or outdated info please let us know.
This is the second step of the Restore Wizard. It appears only for Choose files and restore from the latest version, Choose/filter files and restore the latest version and Choose/filter files and restore from any version options.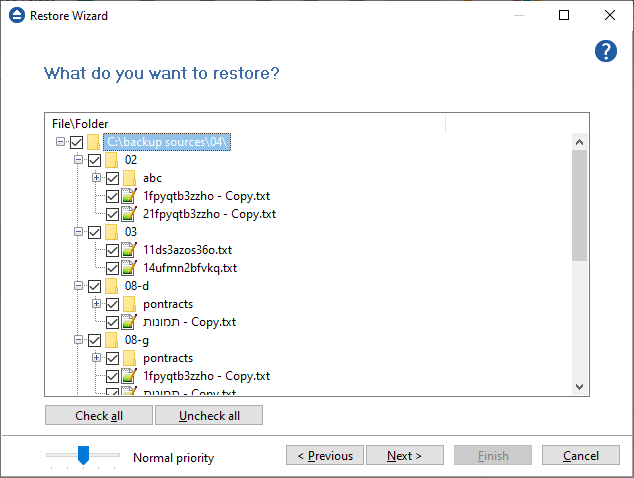 You can uncheck the files you don't want to restore. By default, all files are checked.