After you purchase a license you will receive an email with your licensing information. Using the license key received via email you can easily activate Backup4all automatically if your computer is connected to the Internet. During the activation process your license key is verified online and after it is detected as valid you can start using Backup4all.
1. Open the activation window from File->Licensing, by pressing the Enter product key under "Registration information".

2. In the activation window enter the product key and the registration name, then press Activate.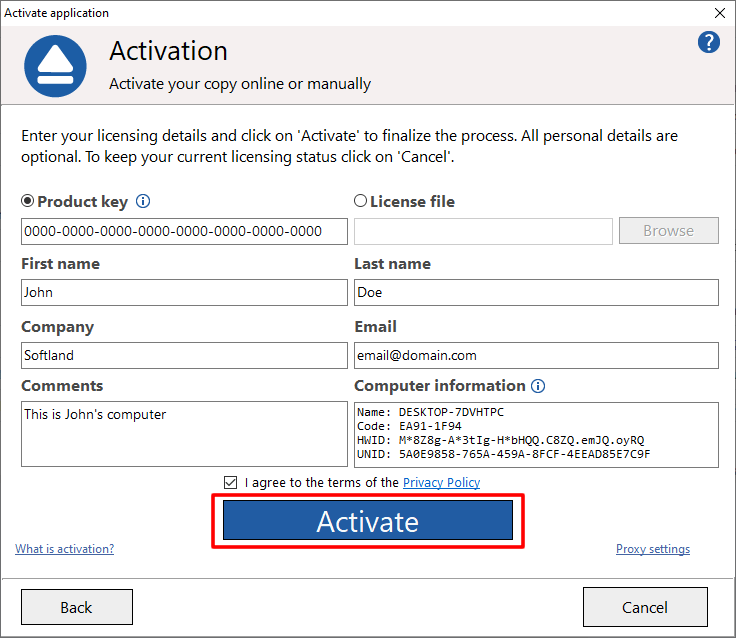 3. A message appears that the application was successfully activated.
Press Restart Backup4all button to restart the application.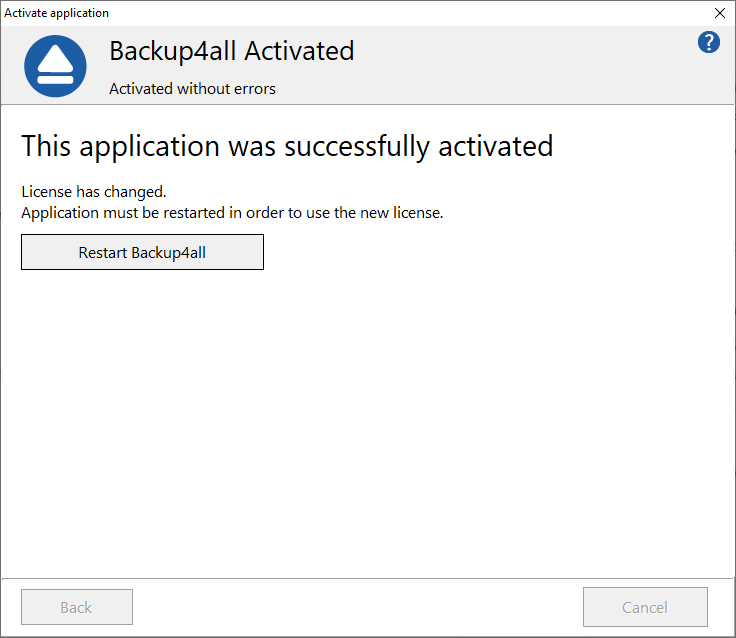 Backup4all will be automatically reactivated every 30 days. As long as you are connected to internet, that will run silently in background. If you are not connected to internet for more than 30 days, you will be asked to reactivate the application within 15 days.