Hitachi Content Platform is a faster object store supporting cloud-native applications and delivering high-performance access for all your data sets optimized to align with hybrid cloud, multi-cloud, and private cloud environments.
Steps to follow:
1. If the backup job does not exist in Backup4all, you must open it from File->Open from.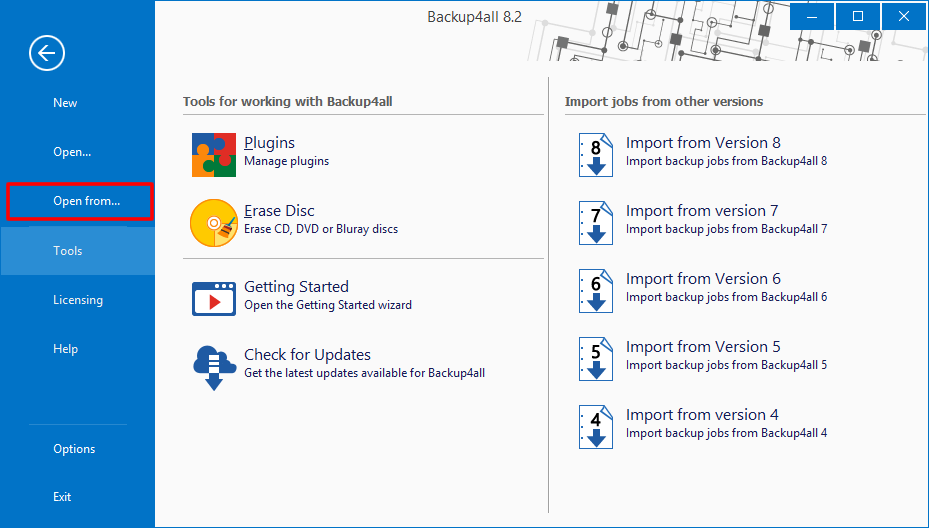 2. Select S3 Compatible, then choose Hitachi. Configure the Hitachi account.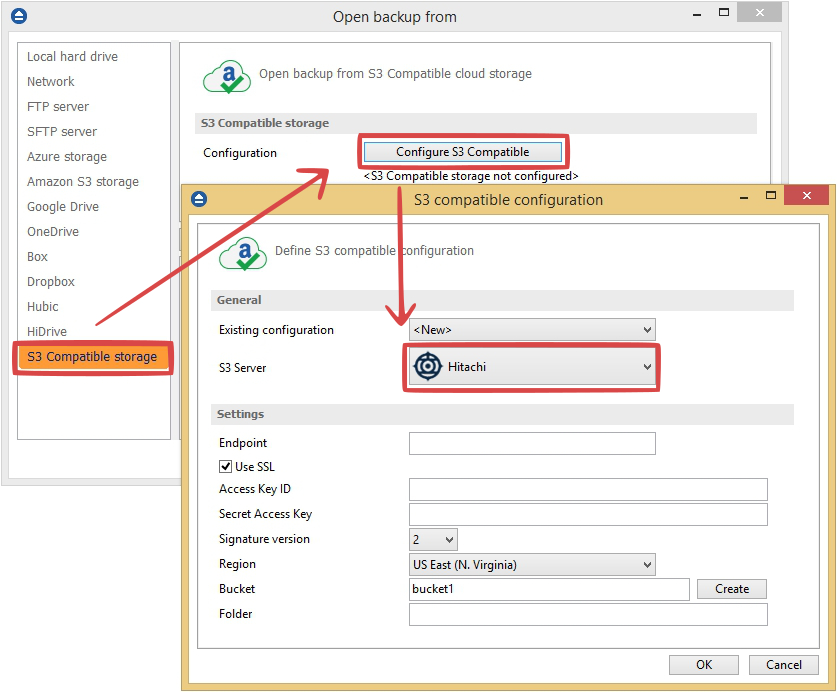 3. After the Hitachi account was set, press Show to display the backup jobs in the destination.
4. Select the catalog you want to open and press Open. Backup4all will recreate that backup job.
5. Press the Restore (F7) button. Optionally you can select the location you want to restore the files to. The original location is selected by default.
On the same page, you can choose the way in which to restore. You can also filter files before restoring. If you select to restore from a specific version, press Next to indicate the version or the date back to which you want to restore. Press Next.
6. Press Finish to start the restoration process.