This article applies only to Backup4all. If you don't have it yet, you must download it first.
Download now
Buy licenses
We strive to keep our articles as accurate as possible. If you notice any inconsistencies or outdated info please let us know.
When you close Backup4all, it saves the last window position. If you used multiple screens and now one of them is missing, the Backup4all window will be open on its last position.
In such a situation, follow these steps to get the Backup4all window visible again.
Close Backup4all.exe from Task Manager
Go to "C:&bsol;Users&bsol;<user name>&bsol;AppData&bsol;Roaming&bsol;Softland&bsol;Backup4all 9" and rename the "Layout.ini" file to something else.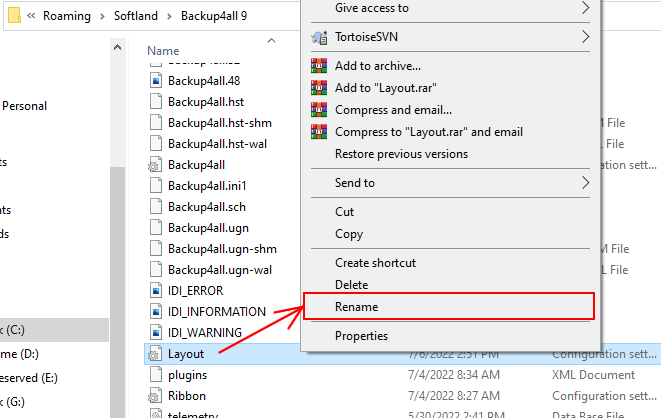 3.Open again Backup4all. It will be open normally.