Backup4all Monitor has a Real-time tab where you can see all backup/test/clean/restore actions in progress. The History tab of Backup4all Monitor will display all finished actions from the Monitor Server.
Here you can filter the entries in order to see the exact information you need and you can order the entries by different columns. You can select which columns to display or hide.
On the Real-time tab, the first button allows you to "Stop monitoring" (or "Start monitoring"). As long as the monitoring is stopped, no more actions will be received. When starting the monitoring again, all actions executed in the meantime will appear in history within one hour.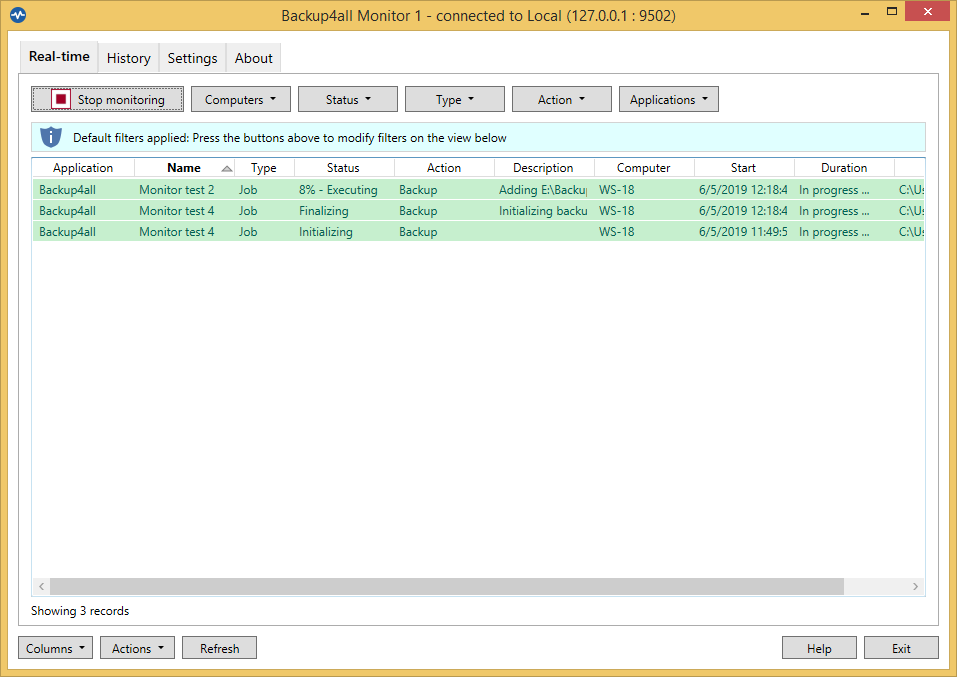 On the History tab, you can also filter the entries by period, start/stop time, start/stop date, or by the text filter.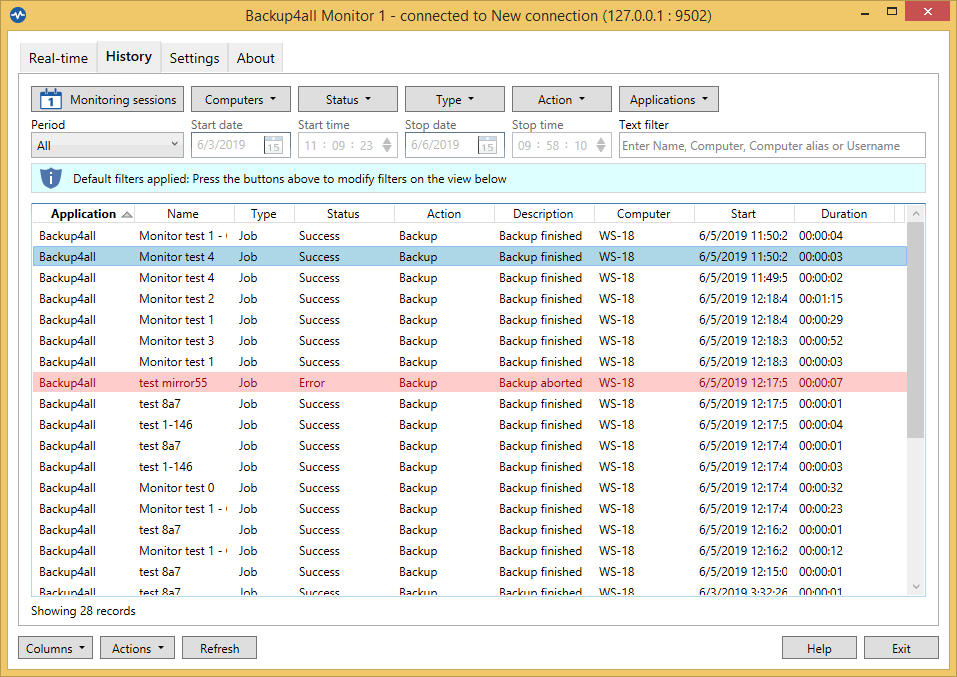 On both tabs you can use the following filters:
Computer
Status

Initializing
Preparing
Executing
Finalizing
Waiting
Paused
Success
Error
Warning
Unknown

Type
Action

Backup
Test
Restore
Cleanup
Statistics

Applications